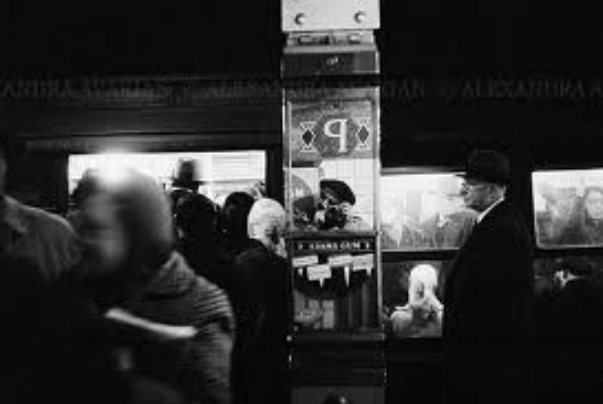 About
A bio of late movie director, editor, and educator Aram Avakian can be found here at:
Avakian's brave, disturbing, beautiful and X rated indie film End of the Road (1970) has been rediscovered by the superb director Steven Soderbergh, and Warner Brothers. WB has released a DVD of End of the Road with a beautiful companion documentary by Mr. Soderbergh about the making of the movie:
An Amazing Time: A Conversation About End of the Road. WB struck a gorgeous new print from the pristine negative which it had stored in its archives.
The film is co-written and co-produced by Avakian's old friend, the great American writer Terry Southern. Legendary jazz producer George Avakian, Aram's elder brother, supervised the music. The film stars James Earl Jones, Dorothy Tristan (Avakian's wife at the time; a classically trained actress), Stacy Keach, Harris Yulin, all in extraordinary performances. The film was Director of Photography Gordon Willis' first feature film.
See the End of the Road trailer here on youtube:
Cineaste Magazine (9/2012) has published a stunning full length article about Avakian's End of the Road, by Nile Southern. Available in bookstores.
Indiewire has a story about how Steven Soderbergh re-discovered and brought out End of the Road on DVD:
Continued below, more recent press:
To see the original 9 page LIFE Magazine article, click here and scroll to pg 65: http://tinyurl.com/8wrjvsk
To order End of the Road or other Avakian films:
Please see this collection of Avakian's jazz photos with his daughter's written essay on the New York Times Lens website: lens.blogs.nytimes.com/2014/02/24/keeping-jazzs-rhythm-with-a-shutter/
Photo credits:Home page pic by actor James Mason/Collection of Alexandra Avakian. Aram Avakian directing James Mason and Sir John Gielgud in the movie 11 Harrow House. Pinewood Studios, UK.
This page: (c) Aram Avakian/Collection of Alexandra Avakian. Aram Avakian's self-portrait in NYC subway station. Portfolio 1: Life Mag pix (c) Bill Eppridge. Life cover mockup of Dorothy Tristan (c) Aram Avakian. Cineaste pix: various, see mag text. BW set pix: "Koming", prints from Collection of Alexandra Avakian.